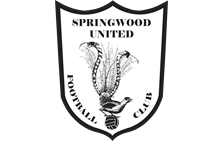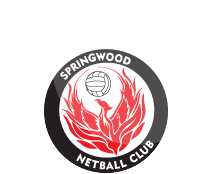 All Abilities Football
Lyrebirds Football 4 All Program 2023
In 2021 Springwood United FC introduced a friendly, no pressure football program for players with special needs. The Springwood United Lyrebirds play in an accepting and understanding environment during the regular Winter season. We aim to provide those with special needs the opportunity to participate in sport in an environment that is both accepting of their limitations and challenging to their abilities.
The program runs from 8:30 am to 9:30 am at Summerhayes Park and runs for approximately 12 weeks. (With no games during school holidays). New players are always welcome and can Register On Line at DRIBL
Information can be provided by our Lyrebirds Co-Ordinator via: lyrebirds@springwoodunited.com.au
Nepean Football Dragons
'Nepean Football Dragons' is an initiative started in 2007 by Nepean Football Association, to provide an avenue for children and adults with a disability or special needs, to play soccer in a non-stressful environment, where they'll learn skills and be part of a team. Our special needs program is adjusted for players who cannot participate in a mainstream team because they have a physical disability, intellectual disability, Autism, language delay........
Every Saturday morning, we meet at Jamison Park to practice skills and then have a game. Throughout the season we may visit other clubs and host other teams, and also enjoy being part of the Football 4 All special needs gala day.
If you're interested in finding out more information about the Dragons please visit their website.
Blue Kangaroos - Hazelbrook FC
Hazelbrook Hawks Football Club runs a fully inclusive all abilities football program, welcoming children and adults with a disability to play football every Saturday morning during the regular season. Led by a long-term volunteer and all age ladies player who also works in the disability sector, the Kangaroos sessions are supported by other committee members to ensure that every participant is involved, supported and enjoys the program.
The Hazelbrook Hawks provide financial and other support to ensure anyone who wants to participate is able to by removing any financial obstacles, supplying equipment and facilities. A well-established practice of engaging 'able-bodied' teams to play the Blue Kangaroos when the draw permits is much loved by the BKs and has far-reaching benefits in terms of promoting inclusivity, understanding and acceptance of difference.
If you're interested in finding out more information about the Blue Kanagaroos program, contact Hazelbrook Hawks FC via email at: president@hazelbrookhawks.com.au

Email Newsletter