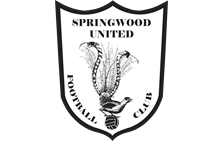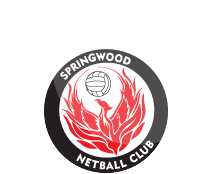 NFA Fields
Field Changes:
Mulgoa Rise Fields: Glenmore Park FC have new fields at Mulgoa Rise Sports Complex - their home ground is no longer Ched Towns Reserve.
Field Locations
Click the links below to view on Google Maps:
Andromeda Oval, Andromeda Drive, Cranebrook
Berger Rd. Reserve, Berger Road, South Windsor
Blaxland Oval, St. Johns Road Blaxland
Blue Hills Oval,Westerly Way Glenmore Park
Blue Mts Grammar School, off Matcham Avenue, Wentworth Falls
Cherrywood Oval, Terrybrook Road, Llandilo
Cougar Park Inalls Lane, Corner of Yarramundi Lane & Inalls Lane, Richmond
Eileen Cammack Sports Fields, Cnr. Evans & Trent Sts Penrith
Gloria Park, Lester Avenue, Hazelbrook
Gow Park, Littlefields Road, Mulgoa
Harold Corr Reserve, Francis Street, Cambridge Park
Hunter Fields/Emu Park, Nepean Street, Emu Plains
Icely Park, Dight Street Richmond
Jamison Park, Cnr. Jamison & York Rds Penrith
Kevin Dwyer Park (Colyton Park), Roper Road Colyton
Knapsack Park, Cnr Levy & Barnet Street, Glenbrook
Lawson Oval, Ferris Lane, Lawson
Luddenham Oval, 229 Luddenham Rd, St Marys 2760
Mark Leece Oval, Cnr. Bennet Rd. & Endeavour Ave. St. Clair
Mulgoa Rise Fields, Glenmore Park
Myrtle Street Fields, Myrtle Street, Claremont Meadows
Oakville Reserve, Oakville Road, OAKVILLE
Parker Street Reserve, King Street, Kingswood
Parkes Ave Reserve, Parkes Avenue, Werrington
Pitt Park, Matchem Avenue, Wentworth Falls
Shepherd Park/Potter Field, Shepherd Street, St. Marys
Springwood High School, Chapman Parade, Falconbridge
St Paul's Grammar School, 52 Taylor Rd, Cranebrook
Summerhayes Park, Hawkesbury Road, Winmalee
Waterboard Oval, Production Ave, Warragamba
Wollemi College, Lot 14 Gipps Street Werrington
Woodbury Reserve, Spinks Road, Glossodia

As of Tue 24/05 2:27pm
All Fields Closed. BMCC Reviewing Fri 27th
Strictly No Training On Mown Sections
For field status, contact BMCC on 4780 5617; or
Visit: BMCC Field Status Webpage

Club Policy 'No Training In the Goal Area on all fields'.
Email Newsletter