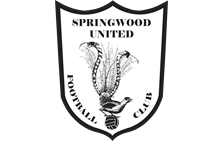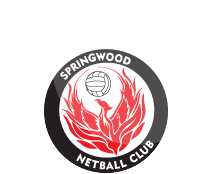 How to Register Online
Self-Registration with Payment
Dear Members,
Visit: www.playfootball.com.au
The response times from Play Football have not been great and we are still left with some issues unresolved. Because of this, we have decided to re-open registration and will closely monitor progress over the coming weeks.
To avoid complication during online registration, please ensure you have all the required information on hand. Stopping half way through and logging back in will likely result in lost information or create system issues.
Things you will need in order to register:
A passport style photo ready to upload that is rotated the correct way. The image will need to comply to the below guidelines.
Please note: any inappropriate photos may result in your registration being declined.
If you find that the system has rotated your photo after you have uploaded it, details on how to edit the photos can be found within the attached PlayFootball User Registration Guide;



Ensure you have your Active Kids Rebate voucher ready;
If paying on-line, ensure you have your Credit Card details (for online payment); and
Ensure you know the correct registration package of the person you are registering.

If you are unsure of the Registration Package you need to select, please contact our Registrar prior commencing the on-line process –

The Club will always reconcile any difference in registration fees regardless of the amount. We currently have discrepancies of 50 cents that is causing the Committee unnecessary administrative work due to incorrect packages being selected. Please assist us by asking first, or at the least double check the registration package prior to submitting application. For Junior registrations, the Registration Package you select will be the age that your Child is turning this Calendar year.

NB: Any player who did not play with SUFC in Season 2018, will be required to attend the Clubhouse on one of our registration days to sight proof of identification. Refer to attached SUFC Registration Fees Information to members 2019

document for these dates

;
If you do experience system issues, please ensure that you report it to PlayFootball in the first instances. Their contact details are listed on their web site and within the attached PlayFootball User Registration Guide;

The Club understands the frustration that these issues have caused some members. We ask that you continue to remain patient and work with us throughout the registration process.
Kind Regards,
The SUFC Committee

United in sport, Uniting the Community
Springwood United Football Club INC.
Summerhayes Park, 358-360 Hawkesbury Road
Winmalee NSW 2777
Web: www.springwoodunited.com.au
Important
For parents registering Junior players, please ensure that you are selecting the registration package of the year your child was born. Some members have been selecting the incorrect package when registering. Sadly the system has allowed this to happen and as a consequence, the registration fees have been calculated incorrectly.

If a person registers a player in the wrong age group, the registration will not be approved until monies owed or monies paid have been reconciled.

The below list is how the packages are displayed in the system. If you are registering a child born in 2009, who has already turned or is turning 10 this year, you will select the U10 package.

U10 girls

born 2009


U10 mixed born 2009
U11 girls born 2008
U11 mixed born 2008
U12 boys born 2007
U12 girls born 2007
U13 boys born 2006
U13/14 girls born 2006/2005
A passport style photo of the person being registered must be uploaded into PlayFootball. The Club will not approve the registration of any person who does not upload a photo.

This applies to either returning or new persons registering as a either a player, coach or manager.

Any new person registering with our Club will be required to attend the Clubhouse on our registration days so we can sight your identification / birth certificate.
Please ensure that you adhere to the above. Take the time to check all your details prior to completing the registration and making payment.
Kind Regards,
SUFC Committee
Springwood United Football Club INC.
Summerhayes Park, 358-360 Hawkesbury Road
Winmalee NSW 2777
Email:
Web: www.springwoodunited.com.au

As of Mon 21/10 8:47pm
Summerhayes Park is closed for all Springwood United Activity.
Please note that Summer Football is not a Springwood United run competition. For information regarding Summer Football, please contact the Nepean Summer Football Facebook site
Council's Oval Closure Hotline
4780 5617 or
Club Policy
'No Training In the Goal Area on all fields'.
Email Newsletter