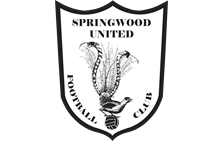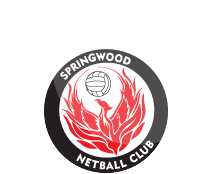 Vacant Committee Positions
Springwood United Football Club relies on strong support from club volunteers to ensure the club gets it's near 1000 players on the pitch each and every weekend.
In 2024 there are a number of positions that need filling so we can start planning for the new season ahead.
Please take the time to read some information on vacant positions and reach out to Damon Dreves, Football Manager via: 0425 348 990
or give Damon a call on:
Finance Officer
(Management Committee Position 2 year term)
The role of Finance Officer will become vacant after this month's Annual General Meeting. The Club is looking for a suitable candidate to volunteer for this position as we head towards Registrations for season 2024.
The role will include, but is not limited to, the following tasks:

Reconcile bank accounts

Accounts Payable and Receivable

Process Canteen takings and organise Canteen Manager payments

Attend Monthly Management Committee Meetings - report at same on Club's financial position

Attend AGM - Provide end of year report on Club's financial position

Assist with Registration Processes

General assistance re Club's financial matters and other administration and game day tasks, as required.
The Club is looking for someone with the following skills;
· Financial background or experience in accounting or bookkeeping - Xero or MYOB experience;
· Enthusiastic and well organised, with ability to maintain the books in a timely manner;
· Keep sound records with a strong attention to detail and be diligent with receipts and money;
· Ability to work in a logical and orderly manner;
· Dedicated club person who is honest and trustworthy;
· Ability to work in a team environment.
The Finance Officer will form part of the Club's Management Committee and becomes an Office Bearer of the Club for a 2 year term. This role is crucial to the running of our large Club and must be filled in order for us to meet the requirements of the 2024 season.

For further information in regards to this role please contact the Chairman at: chairman@springwoodunited.com.au
Small Sided Football Co-Ordinator
The SSF Co-Ordinator is responsible for communicating with teams from U8 to U12's, ensuring that all teams have the required information for the season, providing information to assist with Dribl and Field set up and being a communications link between the Clubs Committees, the Coaches & Managers and team parent groups.
Maintaining this communication throughout the season is important and this role does watch over the largest portion of players at the Club. It can be a rewarding role and an important one that helps get a large number of teams on the park each week.
Good communication skills are vital and an ability to monitor and send emails promptly will be a requirement of the role.
Small Sided Field Coordinator would also be required to join the Football committee to attend monthly meetings as a representative of this age group and assist the committee throughout the season in required tasks.
Merchandise Officer
(multiple helpers welcomed)
Responsible for the ordering and the sale of Springwood United merchandise, the Club is looking for a new Merch Officer or team of people to help manage this important part of Club operations.
Stock taking and stock control will be part of the role with an expectation that merchandise stalls will be set up during the season to help sell the Clubs popular merchandise items.
The Club is looking to expand the range of merchandise this year and investigate streamlining on-line ordering and sales... If you have experience or interest in this part of the clubs operations we would love to hear from individuals or a team of people keen on taking on this role.
Female Football Sub-Committee
(multiple members needed)
Previously, a couple of dedicated individuals have headed up the female football portfolio at SUFC but in this busy world we live in, spreading the load is vital and rather than have the responsibility fall on one person, we are hoping to put together a group of members and club associates who can work together as a Female Football Sub-Committee reporting to the Football Committee and who can assist with the organisation and delivery of female football events for the club in 2024 and beyond.

Key tasks of the female football subcommittee for 2024 will include;
Organising 'Come & Try' days to encourage new female players to register, including formulation of multiple 'All Girls teams for U5 - U7's.

Assist with formation of 'All Girls' teams for our U8 - U10 teams at Female Muster evening in late February.

Assist with the organisation and running of the Andrew Harrop Over 30's charity event in early March 2024.

Organise and assist the running of activities during Female Football Week in May 2024.

Assess, plan for and co-ordinate delivery of Football NSW Female Football Initiatives and programs like Girls Love Football, Dads and Daughters and Kick On For Women.

Provide a Sub-Comittee representative to attend NFA's Female Football Working Group meetings (4 meetings over the season).

Provide feedback and ideas to the Clubs committees on female football specific kit and uniform cuts for future jerseys, shorts and merchandise options.
Ultimately we are hoping to build a team to help the club organise and run female football related events and in the process provide the sub-committee members with insight into committee life and how you can help our club and the broader community.
If you are interested in any of these roles, please contact Damon Dreves via:
or give Damon a call on: 0425 348 990.

Email Newsletter