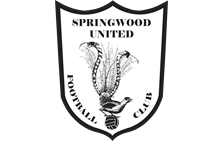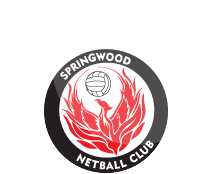 News
Season 2018 Trial Sessions for Junior Competition Teams
20 Dec 2017
Trial Sessions will be run in January for 2018 junior competition age teams.
Springwood United Football Club invites players who intend to trial for the highest division team in their age group in 2018 to attend Trials at Summerhayes Park.
The clubs Grading Committee and several of the clubs coaches will run multiple sessions through January for players that wish to trial for a place in the highest graded team for U11 to U17 age groups.
Any players who are unable to attend January trials will still have an opportunity to be graded into the highest team based upon their attendance and performance at grading sessions in February.
Attendance and performance at January sessions will contribute towards the final selection of teams when grading is finalised in February.
A Player Trial Form must be completed by every player wishing to participate in the January Trials, and forwarded to the Grading Co-Ordinator at
prior to the date of the first session for that age group, or a completed form is to be brought along to the first session.
From February, any player wishing to participate in grading must have completed their online MyFootball registration with the club.
IMPORTANT INFORMATION
Players MUST submit Player Trial Form before they participate in any of the January trials
NO TEAM KITS OR REPRESENTATIVE APPAREL IS TO BE WORN DURING TRIALS
NO 2017 TEAMS ARE TO TRAIN DURING DATE RANGE OF THE TRIAL SESSIONS
All players to meet at Clubhouse 15mins prior to start time
All players must wear boots, shin pads, appropriate sports clothing and have a drink bottle(s)
Players must strictly comply with Player Code of Conduct during sessions and any disruptive or poor behaviour may result in players being stood-down from participating in the sessions.
Parents and spectators are to remain behind fence of field 1 or any temporary barrier during sessions.
Forward any queries to
See attached document for trial and grading dates
Click here for Player Trial Form in PDF
Click here for Player Trial Form in Word
As of Mon 20/06 5:00pm
All fields are open for training
*** Strictly No training in goal mouths ***
For field status, contact BMCC on 4780 5617; or
Visit: BMCC Field Status Webpage

Club Policy 'No Training In the Goal Area on all fields'.
Email Newsletter