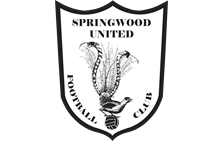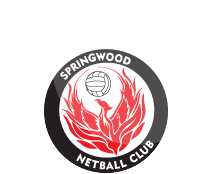 News
Vale: Matthew (Matt) Dyer
9 Feb 2015
Vale: Matthew (Matt) Dyer a long standing young player at Springwood United FC tragically passed away in a fatal accident last Wednesday.
Matt has been a player at the club since 2001 starting out as a 4 year old in the U6 Devilís until this season as a player in the Prems Squad for Season 2015.
Season 2015 was to officially be Matt's first year in senior football, although for those of you who knew Matt you would have seen him making a valuable contribution to the Prems Squad the past 2 seasons as a 16 and 17 year old upgrading almost every weekend from the U18's team, to which the Prems players and coaching staff already respected Matt as their youngest and one of their most enthusiastic and talented players over the past two seasons.
Matt moved from grassroots football into the clubs Boys Youth League teams in seasons 2009 & 2010, making it to the FNSW BYL Div 1 Grand Final in 2009 in the U13's.
In the off season just gone Matt had been training hard in preparation to make an impact in Season 2015, attending several sessions a week at a local striker training school, also working there as an Assistant Coach with the younger players, whom all looked up to Matt as a good role model.
From as young as 4 years old Matt showed great talent and passion as a footballer, to quote his coaches from the 2001 Yearbook U6 Devils report 'Highlight's of the year included Matt Dyer's wonderful goal' and the 2003 Yearbook U7 Tigers report 'a highly competitive player with a passion for the game that is second to none.'
Matt and his enthusiasm for football will be missed by the Springwood United FC football family and by many others in our community who loved Matt dearly.
At this very sad and devastating time let our hearts and deepest sympathies go out to Matt's family as they grieve with their sudden and tragic loss. Let our thoughts also be with Matt's many friends, team mates and coaches to help them get through a very traumatic event in their young lives and the difficult times ahead.
Chris Gilchrist
Chairman
Springwood United Football Club

As of Fri 11/06 9:51pm
For field status, contact BMCC on 4780 5617; or
Visit: BMCC Field Status Webpage

Club Policy 'No Training In the Goal Area on all fields'.
Email Newsletter