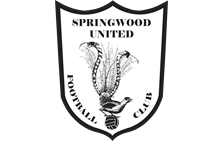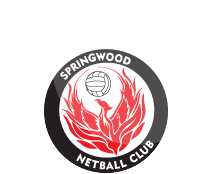 News
Registrations Open Online
7 Jan 2017
Online registrations are now open.
To complete your online registration please visit http://www.myfootballclub.com.au/index.php?id=38
Just as we are starting to settle into the New Year, now is the time to turn our minds to registering to play football in 2017. Now I know some of you will be thinking that the football season seems likes months away, however it is closer than we think. With grading for the U11 to U21 age groups commencing from the 9th February and team nominations for all age groups due to be submitted to the Nepean Football Association by the 28th February, it is important that you get online and register for 2017.

Online registrations will close on the 5th February and only reopen from the 7th February for age groups requiring additional players. Therefore it is a good idea to register prior to the 5th February to secure your membership as a player.

For returning players who are born in 1999, 2002, 2005 & 2008 you will require an updated photo to be loaded onto MyFootBallClub when registering online. If you are having difficulty uploading a photo then it is best to attend one of our clubhouse registration days so we can take your photo and upload it for you.

New players (who didn't play at the club in 2016) will be required to attend the clubhouse on our registration days so that we can sight your identification.
You can find full instructions on how to register online on the following page: http://www.springwoodunited.com.au/nepean-football-assn-competition/how-to-register-online/
Any member requiring assistance regarding the registration process, please contact either MyFootBallClub on 8020 4199 or the Club Registrar Annette Harrop at admin@springwoodunited.com.au

Payment can be finalised online at the time of registration or after you have registered online at the clubhouse on one of the registration days.

Families with two or more players can claim the club's family discount. The discount cannot be claimed online. To claim the discount please register online and then attend one of the registration days at the clubhouse to make your payment. We can accept cash, credit card, EFTPOS and cheque.
To view registration fees and obtain details on family discount please click here to download registration fee document.
Here are some important dates to enter into your diaries:

Saturday 7th January- 5th February Online Registrations open on MyFootBallClub

Saturday 28th & Sunday 29th January: clubhouse registration days 9.30am - 4.30pm

Wednesday 1st February: clubhouse registration evening 5:00pm – 8:00pm

Tuesday 7th February: online registrations re-open only for age groups requiring additional numbers.

Thursday 9th February: grading commences. Players must be registered and fees paid to participate in grading. Keep an eye on the website for the grading schedule.

Saturday 18th February: Miniroos Muster Day (U5 - U10). Keep an eye on the website for details.

Sunday 19th February: Senior Player Muster Day. Keep an eye on the website for details.

Tuesday 28th February: team nominations due to Nepean Football Association.

Wednesday 1st March: Coaches and Managers Meeting

Saturday 4th March: Playing Kit distribution, including socks and shorts.

Saturday 18th March: Trial Matches U8-U16 teams and commencement of U5-U7 Miniroos Season

Sunday 19th March: Trial Matches U17-U18 and all Senior Teams

Saturday 25th March: Trial Matches U8-U16 teams and U5-U7 Miniroos Round 2

Sunday 26th March: Trial Matches U17-U18 and all Senior Teams

Saturday 1st April: Round 1 of Competition commences for U8-U16 teams

Sunday 2nd April: Round 1 of Competition commences for U17-U18 and all Senior Teams

We look forward to seeing you all again this year in what will be our 50th Anniversary!

Sean Leehy
President of Football
Springwood United Football Club
As of Fri 11/06 9:51pm
For field status, contact BMCC on 4780 5617; or
Visit: BMCC Field Status Webpage

Club Policy 'No Training In the Goal Area on all fields'.
Email Newsletter