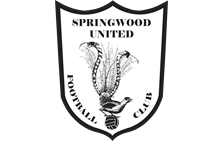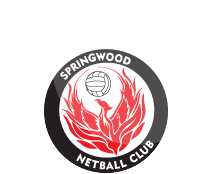 News
Team Formation Sheets for 2017
7 Feb 2017
As a returning team, you would be aware that throughout 2016, Dale our coaching co-ordinator expressed that from 2017 Nepean require all coaches to hold the relevant coaching qualification for the age group.
Any coaches that are not qualified can contact Dale (

Another requirement for both coaches and managers is that they have a current WWCC number. If you do not have one – IT'S FREE and you can follow the steps here: https://wwccheck.ccyp.nsw.gov.au/Applicants/Application . Please email your confirmation email to .

Coaches and Managers MUST be registered in MyFootballClub for season 2017. Returning Coaches and Managers must re-register each season. Please take the opportunity to update your mobile number and email address as we use this to gather contact details for Club communication. http://myfootballclub.com.au/
) for assistance.
Team names:
It's first past the post in regard to nabbing a name/colour. The NFA dictate the animals and colours used so please select from the list below.
*UPDATED AVAILABLE MINIROO TEAM NAMES AND COLOURS*
U6 - Wolves, Giraffes, Foxes, Zebras, Emus, Dingoes, Iguanas, Tigers
U7- Alligators, Giraffes, Zebras, Monkeys, Emus, Dingos, Iguanas, Tigers, Kangaroos, Numbats (pink shirts)
U8- brown, green, grey, maroon, orange, purple, white, yellow
U9 - brown, green, grey maroon, orange, purple, white, yellow
U10 - black, brown, green, maroon, orange, red, yellow.
Team numbers:
Under 5,6,7: Min 5 Max 7 players
Under 8/9: Min 9 Max 10 players
Under 10: Min 9 Max 12 players

Please select a preferred training time. Training cannot commence until after the coaches and managers meeting (ie coaches and managers have been appointed). A committee member will be in touch to inform you of your field allocation.
René Dempsey
MiniRoo Co-ordinator


As of Wed 18/12 1:24pm
Summerhayes Park is closed due to bush fires and severe heat and smoke predictions over the coming days.
Summerhayes Park is closed for all Springwood United Activity.
Please note that Summer Football is not a Springwood United run competition. For information regarding Summer Football, please contact the Nepean Summer Football Facebook site
Council's Oval Closure Hotline
4780 5617 or
Club Policy
'No Training In the Goal Area on all fields'.
Email Newsletter