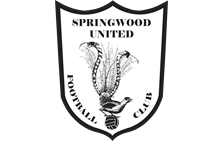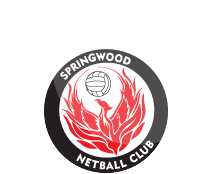 News
Springwood United FC celebrates 50th Season
4 Mar 2017
The 50th Season at Springwood United FC is an exciting time for the members of the club.
Saturday the 4th March is the launch of our new playing kit and Club Crest. Over the past 12 months, your Committee has placed a lot of thought and consideration into what our image would look like as we prepared for season 2017.
We've taken the opportunity to design a playing kit that not only looks good, but ties in with the history of Springwood United Football Club. We have embraced the Club's tradition in every aspect of the design. The Lyrebird has long been a part of the landscape of Springwood. The Club in its early years, adopted the Lyrebird as part of its Crest and in this, our 50th Season, returning to our roots to honour our history has been at the forefront of our planning. Our new playing kit is a combination of varying strip designs that were worn during the late 1970's to the mid 1980's. Using these strips as our inspiration, we have created a sharp simple playing strip that is representative of the Club during an era that saw much success in Football.
The 50th Season is a significant milestone in the history of the Club. A time to not only celebrate our past but look forward to a strong future.
We, the Committee of Springwood United Football Club are proud to share this milestone and celebrate Season 2017 with our members and the broader football family.

As of Fri 14/05 4:02pm
Park will open Saturday 15th May
For field status, contact BMCC on 4780 5617; or
Visit: BMCC Field Status Webpage

Club Policy 'No Training In the Goal Area on all fields'.
Email Newsletter