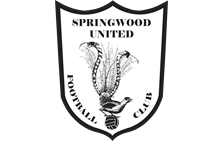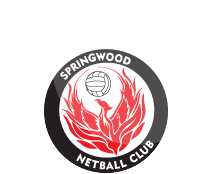 News
2019 Grading Information
20 Nov 2018
What you need to know about Grading & the Selection of Train-On Squads for Season 2019
Grading sessions for SUFC Division 1 Teams only, will commence in early December of 2018 as per the timetable below. These Grading sessions will be used to identify players wishing to play at the competitive level of their age group within the Nepean Football Association's winter competition in 2019.
Grading sessions in December will be used to form 'Train-On Squad's of players who will come together in the new year with appointed or interim coaches, supported by the club and encouraged to commence pre-season training in January. Players selected for 'Train-On Squads' will form the basis of Division 1 teams in 2019.
*** The sessions listed above are strictly for players wishing to grade for competition Division 1 Train-On Squads and teams in 2019 ***

Train-On Squad Selection Process
Selection into Train-On Squads will form an important part of the Grading Process for 2019, with the final Division 1 teams being confirmed after the normal grading window in February of next year. This will allow for new player registrations and team nominations to be finalised by the club.
Selection into an age groups Train-On Squad does not guarantee the player is in the final Division 1 team. Coaches will continue to monitor and assess the Technical abilities, Performance, Physical Aptitude, Behavior, Commitment, and Attitude of players in Train-On Squads during pre-season training with all information being taken into consideration when determining the final team of players to be graded into a Division 1 team.
Selection of players for Train-On Squads will be run in accordance with the SUFC Grading Policy (Latest Version 8.0). Player evaluations will be taken into consideration, where they have been provided by coaches of the previous season.
Division 1 & Train-On Squad Player Expectations
Players considering attending grading for selection into Division 1 Train-On Squads should consider the following;
Players & Parents should self-assess the suitability of the player to attend grading for Division 1 Train-On Squads. Players may be advised not to attend future sessions if deemed not eligible for selection into Division 1 team or Train-On Squads.
Once selected to Train-On Squads for respective age group, players need to be prepared to train up to twice during the week in the regular season.
During the regular season, there will be an expectation that players arrive up to 45 mins prior to matches as determined by the appointed coach.
Discipline & player conduct and commitment will be an important facet of final team selection and players should make themselves familiar with the Players Code of Conduct.
Appointed coaches may elect to commence pre-season training at their discretion. Players are reminded of their responsibility to attend these sessions to the best of their ability as attendance at these sessions will contribute to the player evaluation process.
Division 1 teams will be encouraged to enter in Nepean Cup & State Cup competitions that will require mid-week and additional weekend matches with some travel further afield than the normal Nepean Football Association footprint. Players and parents of Division 1 team players need to be committed to these matches and extended competition timeframes.
Division 1 players may be asked to play up an age group to support other Division 1 teams throughout the season.
Grading of Non Division 1 teams (Mixed, Boys & Girls, Senior Men's & Women's)
The normal grading window will commence in early February 2019 and will provide grading sessions for Under 11 Division 1 teams, and all mixed, men's and female teams aged U12 to Intermediates.
Please note that all female age groups are being graded in February as team formations rely on player registrations to be known and considered before grading commences.
The grading schedule for these teams will be published and communicated once finalised, and will take place in the first 2 – 3 weeks of February 2019.
Pre-Season Training
Pre-Season training sessions for senior men's and women's teams will be commencing in early December, with team formation meetings scheduled for the first weekend of February.
Senior player representatives will be facilitating these sessions in the coming weeks.
Grading Policy Update 8.0 for 2019 Season
All players, coaches, parents & guardians are encouraged to read and understand the grading policy and are reminded that some considerations of this policy require correspondence be received by the grading co-ordinator before grading commences.
The updated policy is available via the club's website under resources: forms.
Contact Point
Keep an eye on our social media pages, Facebook and website for information and updates on the grading process. Monitor these pages on days of extreme weather conditions, whether rain or high temperatures. We will provide updates as soon as possible prior to sessions commencing.
Please direct all question's regarding Grading 2019 to the Grading Co-Ordinator and keep a look out for information and reminders via the club's website, Facebook page and club emails.
What You Need to Do to Prepare for Division 1 Train-On Squad Grading Sessions
Check date/time of your age groups Division 1 Grading Session. Monitor Website & Facebook Pages for Wet Weather & Hot Weather changes.
Download and read the SUFC Grading Policy Version 8.0
Download & complete Expression of Interest to Grade Form. Forward to within 24hrs of scheduled session.
Ensure you have boots, shin pads, drinking water bottle, gloves, medications and appropriate clothing. No Rep team apparel allowed.
Arrive 10 mins before your grading session. Report to club house for registration.
Remain on netball court area until invited to enter the field of play.

Frequently Asked Questions
Q: I don't wish to trial for a Division 1 team. When do I attend grading?
Grading for all non Div 1 teams will commence during the regular Grading window that will commence in February 2019 and run for approximately 3 weeks.
Q: There are no female Division 1 or Train-On Squad grading sessions. Why?
All female teams (U11's to All Age Ladies) will be graded as required during the February grading window, as formation of female teams relies heavily on player registrations and overall player numbers.
Female players will be invited to meet for pre-season training sessions in the coming weeks.
Q: There are no grading sessions for All Age Men or Over 35's teams. Why?
Senior men's and women's teams will be invited to attend team formation events in the new year. Tentatively scheduled for the first weekend of February.
Senior Men will be invited to meet for pre-season training sessions in the coming weeks.
Q: My player wants to play with friends from last season. Do they have to attend grading?
Yes. Download and refer to the SUFC Grading Policy Version 8.0 for all information about player requests and players wishing to play above their age group.
Q: When will the February Grading Calendar be published?
The Grading Window is being reviewed and a DRAFT timetable will be posted as a guide before the end of the year. A final timetable to be confirmed and published in January.
Q: I can't attend my grading session due to previous commitments. What should I do? Will it affect my grading?
If you are unable to attend your age groups grading session, please advise the grading co-ordinator via email at
Players wishing to trial for Division 1 teams are encouraged to attend all sessions if possible as it will provide more opportunity to be observed by the grading committee.
Player Evaluations completed by coaches of previous season will be used to help place players in appropriate teams if they are unable to attend grading sessions.
Q: What do I need to bring to Grading sessions.
Plan to arrive 10 – 15 mins prior to your grading session. Bring with you;
- Completed 'Expression of Interest to Participate in Grading' form
- Appropriate clothing for weather and physical activities (No Rep Gear)
- Soccer Boots
- Shin Pads
- Gloves if you are a goal keeper
- Drinking Water Bottles
- Change of clothes or towel if weather requires.
- Dietary and medical needs
- Sunscreen, hats as required
- Your best effort and good behavior!!
Q: What if it is raining, there are thunderstorms or extreme hot weather on the day of the Grading Session? Will it still be on?
As per normal club wet weather plans, please closely monitor the clubs Website and Facebook Page. This will be the easiest way to get information to our membership.
The Grading Committee will endeavor to provide as much notice as possible if a session is to be delayed, postponed or cancelled.
There are practical measures that can be taken during excessively hot weather including delaying the session by an hour or so depending on forecast weather.
Please be patient during any days when weather may affect a grading session and ensure your player is prepared by bringing wet weather gear, sunscreen and plenty of drinking water to supplement that provided on the day.
Q: Can I attend grading again for Division 1 teams during the February Grading Window if I am not selected for my age groups Train-On Squad?
No. Train-On Squads will form the basis of Division 1 teams in 2019.
Where teams require additional players after registration closes, players may be invited to attend/try out for positions available in Division 1 teams.
Final team lists may not be confirmed and/or published until the conclusion of the clubs February grading window.
Only New players to the club and players legitimately unable to attend December grading sessions for Division 1 teams will be invited to try out in February.
Q: When will I find out if I have been selected for Train-On Squads or Division 1 teams?
The Grading Committee and Grading Co-Ordinator will strive to advise players successful for Train-On Squads within 14 days of the age groups final grading session.
All other players and teams for all other age groups and divisions will be decided and notified after the conclusion of the February Grading Window in 2019.
Once again, keep an eye on the club's website and facebook pages for information about Train-On Squad selections.
Please forward all questions concerning grading to:


As of Mon 29/11 9:13pm
Next Inspection Thursday 2nd December
For field status, contact BMCC on 4780 5617; or
Visit: BMCC Field Status Webpage

Club Policy 'No Training In the Goal Area on all fields'.
Email Newsletter