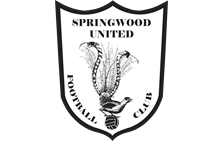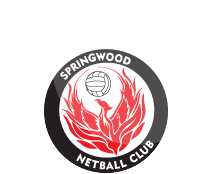 News
2019 Grading Update
16 Dec 2018
Grading sessions for 2019 Division 1 Train-On Squads concluded last weekend.

The club would like to thank all the players for attending and for their excellent efforts from the start to finish of every session. A big thank you also to club members, coaches, managers and committee members who took the time over the last two weeks to assist with the grading.
The Football Committee will be meeting and appointing coaches on 17th December. Train-On Squad's will be confirmed and team lists will be posted within several days of that meeting.
Please monitor the club's website, Facebook page and your private emails for selection details.
For players who were unable to attend grading, or for new players who intend to register in the new year, there will be opportunities for those players to trial for the limited positions that may be identified in our Division 1 teams after registrations close in early February.
Grading for 2019's Under 11 Division 1 team will be conducted in the February Grading window. The February grading window will also allow for grading and team formation for all other age groups, both men and women's, junior and senior competition teams.
The February Grading Timetable will be posted as soon as possible.
If you have any further questions, please refer to the grading information and frequently asked questions information on the club website.
Please forward any queries to the grading co-ordinator at
Expressions Of Interest to Coach, Assistant Coach or Manage in 2019
If you have the desire to coach in 2019, whether returning or starting your coaching journey for the first time, please consider completing a EOI form and forwarding to the coaching co-ordinator ASAP.
The club is seeking expressions of interest to coach the Under 16 Train-On Squad and be considered to continue on as the U16 coach for the regular season. The final team and nominated division will be assessed by the Football and Grading Committees during pre-season training in early 2019.
Division 1 coaches are required to have a 'Community Coaching Certification' for the respective age groups, in order to be appointed as Division 1 coaches. Check out the NFA home page for links to coaching courses and other educational opportunities.
Please forward any questions and completed EOI forms to
Regards,
Dale Wade-Ferrell l Grading Co-Ordinator

SPRINGWOOD UNITED FOOTBALL CLUB INC.
Downloads:
2019 Coach Application Process

As of Fri 14/05 4:02pm
Park will open Saturday 15th May
For field status, contact BMCC on 4780 5617; or
Visit: BMCC Field Status Webpage

Club Policy 'No Training In the Goal Area on all fields'.
Email Newsletter