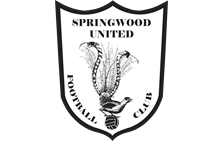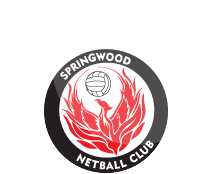 News
2019 Train On Squad Selections
23 Dec 2018
Congratulations to the following players listed for Springwood United Football Clubs Train-On Squads for 2019.
It has been a tough process observing multiple age groups and assessing players at such a busy time of year, and the club thanks all the players for their participation and patience.
The Train-On Squads attached represent players who will be able to undertake pre-season training with the appointed or interim coaches for that age group, with final team selections being confirmed after the conclusion of player registrations and the February Grading Window.
Under 12, 13, 14, 15
View full document below...
Under 16 & U17 Train-On Squad's
Under 16 & U17 Train On Squads will be developed in the new year, with appointed or interim coaches contacting players to attend pre-season training and trials leading up to registration.
U16 & U17 Teams will be formed up and the club will nominate them for an appropriate division for the 2019 Winter Competition.
Grading Information
Please note that Train-On Squads will be used to form the final teams prior to nominations by the club, and selection into Train-On Squads does not guarantee players will be in the final team. Teams will be finalised once player registrations are closed and teams formed up with appropriate player numbers.
Coaches have been appointed to these teams and will be in contact with the playing group over the Christmas-New Year period, with the aim of arranging the commencement of training in January next year.
Grading for all remaining competition teams and Under 11 Age Group will commence in February. Please view the February Grading Calendar here.
For players who were unable to attend grading, or for new players who intend to register in the new year, there will be opportunities for those players to trial for the limited positions that may be identified in our Division 1 teams after registrations close in early February.
If you have any further questions, please refer to the grading information and frequently asked questions on the club website.
If perusing the Grading Policy does not answer your questions, please forward any queries to the grading co-ordinator at
The Football Committee wish everyone a happy and safe festive season and look forward to seeing you all back in 2019.


As of Fri 14/05 4:02pm
Park will open Saturday 15th May
For field status, contact BMCC on 4780 5617; or
Visit: BMCC Field Status Webpage

Club Policy 'No Training In the Goal Area on all fields'.
Email Newsletter