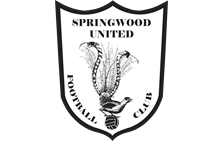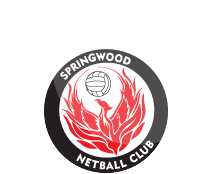 News
Grading Update February 2020
28 Jan 2020
The February Grading window commences next Wednesday (5th) with the U11 mixed Div 1, U13 boys and U13/14 girls sessions starting from 5:30pm.
Players are reminded to register prior to attending Grading to secure their place in a team as spots are limited. Go to: www.playfootball.com.au
How are Grading Sessions Run?
Players are asked to arrive 15 mins prior to their session and be appropriately dressed (no team or representative uniforms) have boots, shin pads, water bottle and sunscreen applied.
Players must 'Sign On' at the club house, be assigned a Player ID arm band and move to the warm-up area. After a briefing and warm up, players will take part in a variety of drills and small sided games for approximately 75 mins, then a warm down and debriefing.
Please see future grading sessions on the February Grading Calendar (new grading scheduled will be available soon).
Extreme Weather
Should temperatures be over 32'C after players have signed on and warmed up, SUFC will be guided by the Football NSW Hot Weather Policy and may alter, delay, postpone or cancel any grading sessions and may do so at short notice. Sessions will go ahead if raining but may be affected by thunderstorms and lightning activity. Please keep an eye on the clubs Facebook Page for last minute changes to the schedule.
Player Requests & Grading Policy
Players and parents are asked to read and understand the clubs Grading Policy (in particular those wishing to play together or are requesting to play in a higher age group). Any requests must be received prior to the respective age groups first session by email to:
The Grading Policy is available on the clubs website under "Resources" then "Policies & Procedure" Tab.
Important information for U11 players
ONLY U11 mixed (boys and girls) wishing to be considered for a Division 1 team are asked to attend the Wed 5th & Thur 6th Sessions. All other U11 players are asked to attend the session on Sunday 9th starting at 5:30pm. U11 girls registering to play in an 'All Girls' team do not need to attend any mixed sessions.
Important information for U15, 16 & 17 Players
Uncertain player registrations within these three age groups will see the first session for each age group be an open session and subsequently all players are asked to attend whether they wish to play in a particular team, with particular other players or divisions. Teams will be formed based on final registration numbers and the team will be nominated an appropriate division for consideration by the NFA for the upcoming winter competition season.
Please direct all Grading enquiries to:

As of Fri 14/05 4:02pm
Park will open Saturday 15th May
For field status, contact BMCC on 4780 5617; or
Visit: BMCC Field Status Webpage

Club Policy 'No Training In the Goal Area on all fields'.
Email Newsletter