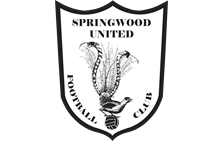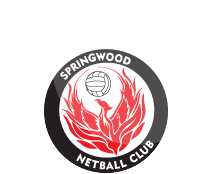 News
Coronavirus (COVID-19) Update from Football NSW
13 Mar 2020
Dear Members,

Please see the below information and attached notice from Football NSW regarding COVID-19.
We have since learned that Katoomba High School is now an addition to the list provided below.

Please ensure you exercise common sense if deciding whether to participate in or attend any football matches scheduled for this weekend.

Regards,
PETER DEMPSEY I Chairman
---
Dear Association and Branch Representatives,
We wish to provide you with this short update in respect of coronavirus (COVID-19).
At this stage, we are aware of the following schools having been affected by coronavirus:
St Patrick's Marist College (Dundas) – operations temporarily ceased for two days from Monday, 9 March 2020;
Willoughby Girls High School – operations temporarily ceased for two days from Monday, 9 March 2020;
Epping Boys High School - operations resumed from Monday, 9 March 2020.
The current advice from the NSW Government for parents and affected staff at all schools is as follows:
Any student or staff member who has left, or transited through the following countries is excluded from child care services, school or work for 14 days from the date they left the country:

mainland China - since 1 February
Iran - since 1 March
the Republic of Korea (South Korea) - since 5 March.

Any confirmed case of COVID-19 will be excluded until they are medically cleared to return.
Close contacts of a confirmed case of COVID-19 will be excluded for 14 days since last contact with the confirmed case (close contacts of a person with a confirmed infection are generally people staying in the same house or sharing a closed space for a prolonged length of time).
Students and staff who have returned to Australia and have shown no symptoms during the 14-day self-isolation period are able to return to school or work.
The NSW Ministry of Health has processes in place to identify any close contacts of cases confirmed in Australia. It is advising these close contacts about not attending work, school or early childhood and childcare services. Further information about close contacts can be found here.
Football NSW has recently put together its own Notice in relation to coronavirus and a copy is available here for your information.
As advised last Friday, Football NSW is working with clubs participating in its competitions to defer scheduled matches for clubs that are impacted by their players attending affected schools and who will be unavailable for weekend matches due to the recommendation to self-isolate. While Associations are yet to kick-off their seasons, a number have already started running trial matches. Accordingly, we felt it important that Associations which have students from the affected schools playing in their competitions be aware of the position Football NSW has adopted with respect to its own competitions.
We ask all Associations and Branches to pass all of this information on to their clubs.
Football NSW commits to continue to provide further information and support as it comes to hand via similar emails.
Football NSW
The information contained herein is provided by way of guidance only and must not be taken as health or legal advice.
FOOTBALL NSW

As of Fri 14/05 4:02pm
Park will open Saturday 15th May
For field status, contact BMCC on 4780 5617; or
Visit: BMCC Field Status Webpage

Club Policy 'No Training In the Goal Area on all fields'.
Email Newsletter