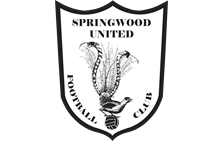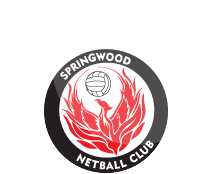 News
Season 2020 Update - Springwood United FC
14 May 2020
Dear Members,

Firstly, we would just like to thank all of you for your patience and understanding over the past few weeks as we have all tried to come to terms with, and navigate our way through a very unexpected situation.
As many of you are aware, the recent communication coming from both Federal and State Governments is that changes in NSW are on the horizon regarding the relaxation of some of the social distancing directives that have recently been put in place. Although this does not confirm that community sport will resume it does provide us with hope. With that in mind, there is still a long road to travel. We are still guided by not only our Federal , State and Local Governments but the Football Federation Australia (FFA), Football NSW (FNSW), and the Nepean Football Association (NFA).
Recently, the NFA sent you all an email that stepped you through a number of options regarding your registration for season 2020. Below is an extract from that email that details these options – please ensure you read them as the 24th May cut off date is fast approaching. There is also a link to the original email at the end of this email.
Our Club wants for nothing more but to see football being played at Summerhayes. Unfortunately, we do not have the understanding of if or when our football season will commence and if it does, what form or structure it will take.
We do however appreciate and expect that it will be different.
What could potentially change if we do resume?
The reality is we do not know exactly, all we can do is share what we anticipate and have been preparing for.
We anticipate:
a limitation in crowd attendance to games and training;
Increased hygiene measures;
Social distancing measures;
Limitation in canteen sales or no canteen at all;
Scheduled game changes including the possibility of midweek games and home games away from Summerhayes; and
No gathering before or after games and training.
We would like to stress that the above is not confirmed, it is not even suggested by our governing bodies, it is just the Committee surmising about what the potential could be. We wish we could be a little clearer or communicate something that gives you more certainty to assist you in making your decision. Unfortunately, we do not know until we receive firm direction and clear guidelines from our Federal, State, and Local Governments, the FFA, FNSW, and the NFA.
We do take this opportunity to also remind you that until further directed by the Club:
The lightening of restriction does not give coaches or any member the authority to conduct or instigate training;
The Club is still awaiting guidance from our 3 levels of Government, The Institute of Sport (AIS) and our Governing Bodies regarding the rules around training structure and attendance;
Summerhayes Park is still currently closed by Council and by Springwood United so remains closed for all Football activity;
We (Springwood United), will advise when football activity can resume.
Please revisit the NFA email linked below.
Thank you again for your patience understanding and cooperation. We hope you are all keeping safe and well.
If you have any questions, please do not hesitate to contact:
Peter Dempsey:
Damon Dreves:
Read Extract from NFA Email via link:
Regards,
Springwood United FC Committee
As of Fri 11/06 9:51pm
For field status, contact BMCC on 4780 5617; or
Visit: BMCC Field Status Webpage

Club Policy 'No Training In the Goal Area on all fields'.
Email Newsletter