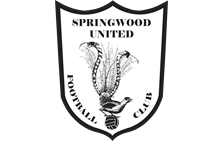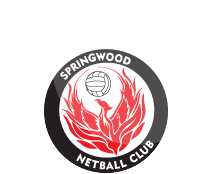 Injuries and Insurance
SPORTS INJURY CLAIMS 2022
STEPS TO FOLLOW:
Step 1: Visit the Online Claims Portal
The claims portal can be found at football.claimsgateway.com
*** First time users will need to 'Sign Up' and create a new account as the log in details are not related to FFA Numbers or PlayFootball Log In details ***
Step 2: Complete the Online Claim Form
The insured person, or their parent/guardian is to complete all sections in the claims portal. You will need to provide details of your injury and the activity in which it occurred
Step 3: Lodge Documentation relating to the injury
The Physician's Statement, will need to be completed by the main doctor, surgeon or dentist.
If you are claiming for loss of income, you will need to have your employer complete the Employer's Statement.
The club secretary will need to complete and sign the Club Report email:
Step 4: Lodge Claimable Expenses and Supporting Documentation
In the claims portal you will be able to upload individual claimable expenses such as receipts for Non-Medicare Medical Expenses & Medical Certificates for Loss of Income
SERIOUS INJURIES make a claim within 48 hours – serious injury claim form right click here https://gowgatessport.com.au/football/northernnsw/wp-content/uploads/2020/10/SPO019_Serious-Injury-Report_FOR_181018.pdf Once completed, please send this form to Gow-Gates Insurance Brokers via email to and cc
What is generally covered under a Personal Accident Insurance policy?
Physio; Chiro; Dental; Ambulance transport; and Private hospital accommodation.
What is generally NOT covered:
Doctor's Fees; Surgeon's Fees; Specialist Fees; Anaesthetist's Fees; MRI Scans; X-rays; Public hospital costs; and Any item that is a Medicare item, including the Medicare Gap.
You cannot claim if, for example, you:
Play contrary to medical advice; have a pre-existing injury; suffer the injury while under the influence of drugs or alcohol; suffer the injury in the commission of a criminal act; and/or have a pre-existing illness or disease (i.e. cancer, heart condition).
As of Mon 20/06 5:00pm
All fields are open for training
*** Strictly No training in goal mouths ***
For field status, contact BMCC on 4780 5617; or
Visit: BMCC Field Status Webpage

Club Policy 'No Training In the Goal Area on all fields'.
Email Newsletter